Featured Video: Muslim Guideline in Tohoku University
This video was produced by the International Student Help Desk.
The video covers useful information for Muslims at Tohoku University, including Muslim community, Halal food, and prayer space.
The International Student Help Desk is a support team that consists of Tohoku University students. They provide a variety of support for international students in both academic and daily life, based on their own experiences and from the students' perspective.
Halal Food
Halal foods are served at some cafeterias in Tohoku University. You can also purchase these foods in Sendai.
In Tohoku University
Tohoku Univ. COOP has its own criteria for Halal foods confirmed by Tohoku University Muslim Cultural Association (TUMCA) and serves them at some locations.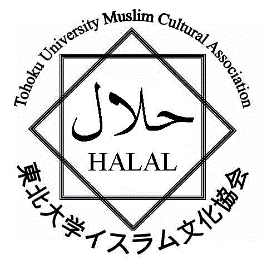 In Sendai City
In Sendai, you can purchase Halal foods at places such as Gyomu Super (Ichibancho) and Kaldi (several shops, mainly near Sendai Station) .
Gyomu Super
Sendai Ichibancho ten (Japanese only)
TIC building B1F 4-9-18, Ichibancho, Aoba-ku, Sendai 980-0811
Phone: 022-211-8066
Opening Hours: 10:00-22:00
Kaldi
Kaldi deals in various imported food products, including Halal foods. Some of their shops are located as follows:
Kaldi Sendai (Japanese only)
S-pal B1F (inside Sendai Station), 1-1-1, Chuo, Aoba-ku, Sendai 980-8477
Phone: 022-721-0310
Opening Hours: 10:00-21:00
Kaldi Sendai-Omachi (Japanese only)
Yamaichi-Shoten Building 1F, 3-1-24, Ichibancho, Aoba-ku, Sendai 980-0811
Phone: 022-265-5775
Opening Hours: 10:00-22:00