Arriving in Sendai
We recommend traveling from Narita International Airport to Sendai by rail. It is also possible to travel by rail to Sendai from Haneda Airport. If you enter Japan through Sendai Airport, you will not be issued a Residence Card after undergoing the immigration procedures; it will be issued several days later. So, it is preferable to come to Sendai Airport via another airport where Residence Cards are issued immediately, such as Narita (Tokyo), Haneda (Tokyo), Chubu, Kansai, Chitose, Hiroshima, or Fukuoka.
Getting from Major Cities to Sendai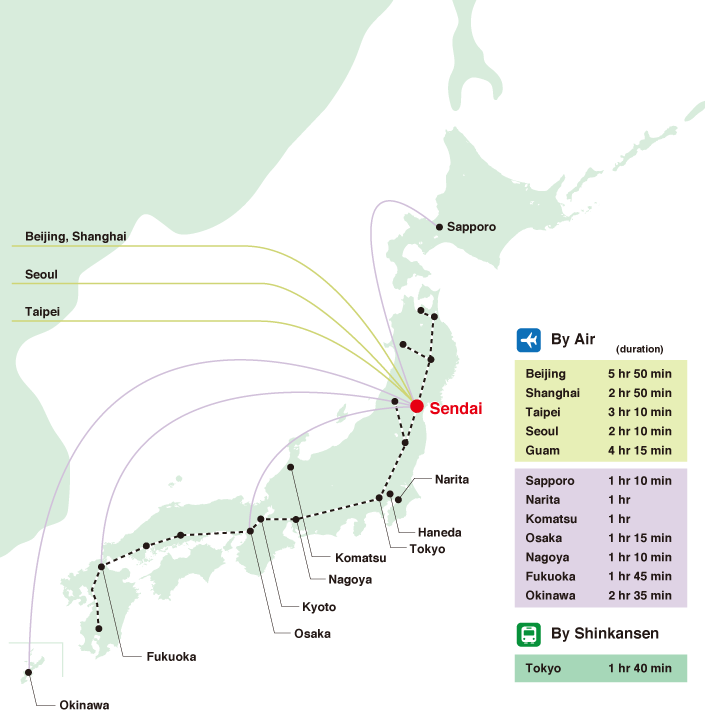 Coming to Sendai via Narita International Airport or Haneda Airport
You can fly into Narita International Airport or Haneda Airport (Tokyo International Airport) and travel the rest of the distance by train.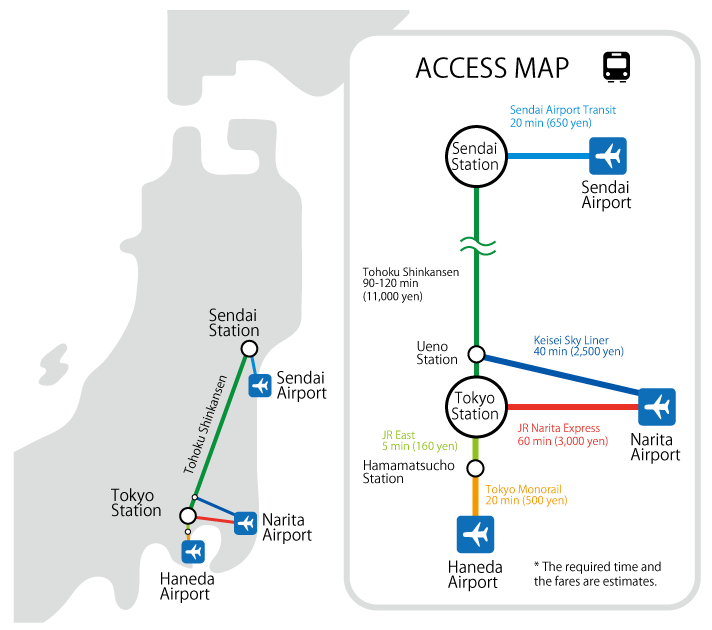 From Sendai International Airport to Sendai Station
From Sendai Airport, it takes approximately 25 minutes to reach Sendai Station by the Sendai Airport Transit train.
Transportation from Sendai Station
From Sendai Station to Campuses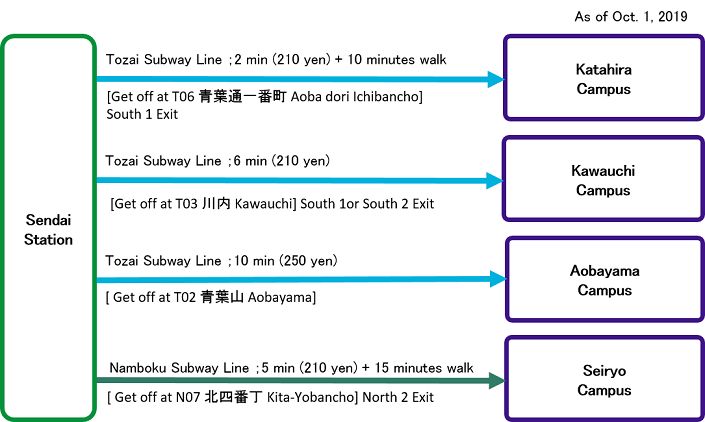 Youtube video walkthrough: How to Get to the Aobayama, Kawauchi, and Katahira Campuses from Sendai Station
From Sendai Station to University dormitories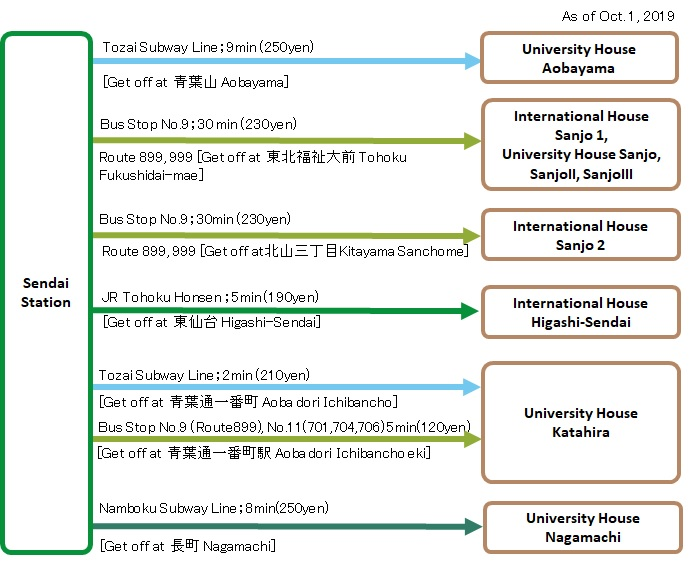 Youtube video walkthrough : Getting to the International House Sanjo 1 & 2 and Sanjo Staff Housing from Sendai Station by Bus
Bus Stop Information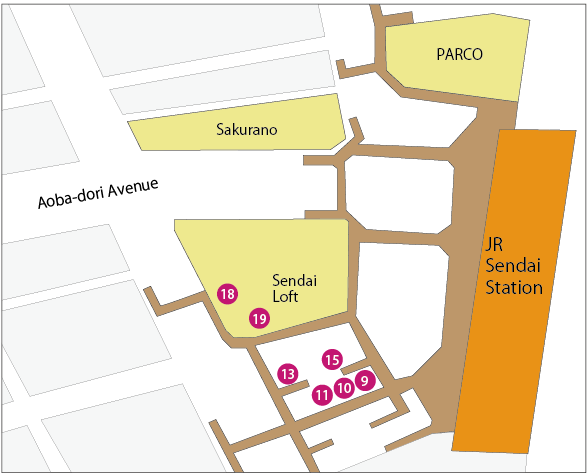 Assistance Upon Arrival
The International Support Center offers the below assistance for international students and researchers:
Support at the arrival airport (limited to Haneda and Narita airport)

Our support team will meet you at the arrival hall of Haneda/Narita airport after your arrival in Japan, and guide you through the process of purchasing Shinkansen tickets as well as guiding you to the correct train platform at the airport to board your connecting train.

Guidance after arrival in Sendai

ISC provides greet-and-guide transportation arrangements which includes meeting guests at the Sendai airport or train station and personally escorting them to their accommodations or our campuses.
Please note that public transportation is used for this support service.
Please be advised that the ticket fees and any fees that incur due to changes in travel plans shall be borne by the researcher/faculty members in entirety.
Related Links
Narita International Airport
Sendai Airport
East Japan Railway Co.
Sendai City Transportation Bureau
Campus Suttle Service