Warning
Crimes involving foreign residents' bank accounts are on the rise. Please take the following precautions to protect your account:
If someone offers to buy your bank account, do not accept under any circumstances.
When returning to your home country, be sure to close all your Japanese accounts.
It is becoming more difficult for foreign residents to open accounts. Please read the below carefully and only open an account if necessary. (Ex. Consider paying for expenses, such as dormitory fees, with a credit card.)
Bank Accounts
A bank savings account allows you to make deposits, transfer funds, accept overseas remittances, pay utility bills automatically, and perform credit card payments and currency exchanges, etc. Most banks are open from 9 am to 3 pm, Monday to Friday. ATM services are available outside of business hours. Money can be deposited and withdrawn at ATMs, but transaction fees may apply depending on the time of day and kind of ATM. You can find ATMs at banks and many convenience stores.
Opening a Bank Account
You need a bank account to receive a scholarship or salary. However, many Japanese financial institutions do not allow foreign residents to open an account until they have lived in Japan for six months or longer.
Here we will provide information on banks that allow foreigners to open accounts soon after arriving in Japan.
* You cannot open a bank account if the duration of your stay is less than three months and you do not have a residence card. Salary etc. will have to be paid in cash or by overseas remittance.
1. Japan Post Bank (JP Bank)
Japan Post Bank is one of the most familiar banks in Japan, with many branches and ATMs everywhere in the country.
You can open a JP Bank account not only at a bank counter, but also via a smartphone app. The bank counters are very busy during the school entrance seasons. You are recommended to use "Yucho Direct Plus", which allows you to open an account with a smartphone app, unless you are under special circumstances.
* After opening a JPB account, you cannot accept remittances from overseas for six months.
(1) Yucho Direct Plus
You can apply for an account via the dedicated smartphone app. Please refer to the following web page for the required documents and an app user guide.
ゆうちょ口座開設アプリ|ゆうちょ銀行
An English version of the app user guide is available at the Orientation for Incoming Students on Google Classroom. Please join the classroom to see the guide.
Approximately two weeks after the application, an ATM card will be mailed to your home (a bankbook will not be issued). If you are not at home at the time of delivery, please see the delivery notice in your mailbox and request re-delivery. You can find instructions on how to request re-delivery in several languages at the following webpage.
Practical Guide for International Students | JP Post
You can use the ATM card to deposit/withdraw money. You can use your ATM card to deposit/withdraw money not only at Yucho Bank ATMs, but also at ATMs in convenience stores.
You can check your deposit/withdrawal records and balance online.
If your application contains any mistakes or missing documents, JP Bank will contact you by post. Since all communication may be in Japanese, please ask a tutor or the International Student Help Desk if you are not comfortable reading Japanese.
(2) Applying in Person
If you wish to apply in person, first enter all the required information in the online application form, print it, and take it to a JPB service counter.
You will also need your Residence Card (must show your current address) and Student ID to prove your identity.
Not all JPB branches have multilingual staff. If you are not comfortable speaking in Japanese, please ask a Japanese tutor etc. to accompany you.
Please note that the banks tend to be very crowded during the start of the term etc. It may take half a day or longer to open an account. We therefore recommend that you apply by post, unless you need an account immediately for the MEXT Scholarship etc.
Website: In-person Application (multilingual)
* After selecting your preferred language, please click the "Opening a general account" button.
2. 77 Bank
77 Bank is a regional bank based in Sendai, with many branches and ATMs in the city.
You can apply for an account only at a bank counter. Please refer to the guide for opening a 77 Bank account, created by the International Student Help Desk, on Google Classroom.
Class code: wfm3mxf
3. Other Banks
There are other banks that offer online account applications. The necessary documents and application procedures vary, so please check the relevant bank's website for details.
Support With Opening a Bank Account
The International Support Center offers a variety of assistance to all newly arrival international students and researchers to allow them to transition into their lives in Sendai with ease.

As the process of opening a bank account will likely involve filling out Japanese application forms and communication with bank personnels in Japanese, the International Support Center offers support service to all international students, researchers and faculty members to complete the registration procedures. We will make the appointment with the bank and accompany the applicants to the bank to assist in completing the formalities.

If you need assistance in opening a bank account due to language barriers or other reasons, please refer to the link below and apply for the assistance.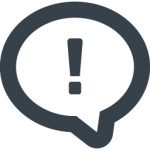 Please be advised that banks only accept a limited number of appointment in a day and is not able to cater to a large group of people at a given time. As such, if the volume of application from international students is higher than the bank's capacity, students may be requested to submit the application via postal application method instead.