Electricity, Gas, Water
Utility bills can be paid in cash at banks, post offices or convenience stores. Alternatively, you can arrange automatic payment via account transfer.
Electricity
The voltage / frequency used in Miyagi is 100V/50Hz. Make sure to use appropriate electrical appliances matching this power supply. Power failures may occur if you run too many electrical appliances at the same time, so it will be helpful to know about the electrical capacity of your apartment. If the power does go off due to an overload, turn off as many appliances as possible before resetting the circuit breaker.
Electricity in Miyagi is supplied by Tohoku Electric Power Co., Ltd. In order to begin using electricity or in case of emergency, contact the call center of Tohoku Electric Power.
| Tohoku Electric Power Co., Ltd. Call Center Contact | |
| --- | --- |
| When starting, ending, or changing contracts | 0120-175-266 |
| In the event of power failure or emergency | 0120-175-366 |
| Other inquiries | 0120-175-466 |
Gas
There are two types of gas supplied in Japan: propane gas and utility gas. The Sendai City Gas Bureau supplies utility gas in Sendai and surrounding areas. When you begin living in your new residence, contact the Gas Bureau (Tel: 0800-800-8978) to make an arrangement for having your gas lines opened. Staff will visit you on the appointed date to inspect and open the lines, and to check your appliances. They will also give you instructions on how to use gas appliances. You are advised to contact the Gas Bureau five days prior to moving in.
For emergencies such as gas leaks, contact the Gas Leak Hotline (022-292-6663).
Water
Tap water is safe to drink throughout Japan. Contact the Sendai City Waterworks Bureau five days prior to moving in.
| Contact | |
| --- | --- |
| Sendai City Waterworks Bureau | 022‐748‐1111 |
Support With Utility Supply Connection
Starting the supply of utility in your home requires contacting each bureau prior to your move in date.

As the communication with the bureau hotline personnel will be in Japanese, the International Support Center can assist international students, researchers and faculty members in making the arrangement for the connection of utility (gas, water and electricity) supply prior to their move in date. This support service can also be applied as a set together with tenancy support.

Please note that different move-in support will be provided for those moving into University House and International House. Therefore, this group need not apply for this support.
Telephone and Internet
Residential Telephone
Services vary from company to company in Japan. For details, check the company websites below.The following is information on major telephone companies for your reference.
Public Phones
For domestic calls, public phones can be used by inserting 10- or 100-yen coins or telephone cards. Phone cards can be purchased at convenience stores and various other places. Some public phones accept credit cards. Phones that can be used for international calls are marked with an "International Phone" sign. However, with the widespread use of mobile phones, public phones may not be easy to find except at train stations or major commercial facilities.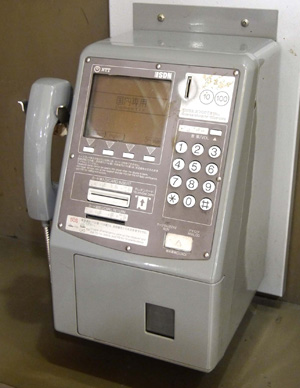 International Calls
How to make international calls from Japan
Phone numbers of companies providing international call service.
001(KDDI)
0033(NTT Communications)
0061(SoftBank Telecom Corp.)+international direct dialing number 010+country code+area code+the phone number you are calling
005345(au phones)※1
009130(NTT docomo phones)※2
0046(SoftBank phones)※3
※1:You don't have to dial 010 for internaional direct dialing number if you make an international call with an au cell phone.
※2:You don't have to dial 009130 for internaional direct dialing number if you make an international call with a NTT docomo cell phone (Pre-registration required).
※3:You don't have to dial 0046 for internaional direct dialing number if you make an international call with a SoftBank cell phone.
Online Telephone Directory
"iTOWNPAGE" is an online directory designed for those who wish to search for businesses and public services by category, business name, or region.
Internet
The process of connecting to the Internet varies according to the type of line (ADSL, TV cable, Fiber Optic and so on) and the local environment. When moving, make sure to inquire about the Internet provider(s) available in your new home. Listed below are the major Internet providers in Japan. (Most sites are presented in Japanese only.) You may not be able to open an internet connection depending on the length of your stay.