Mobile Phones
Nowadays, there are various options to have a mobile phone in Japan, such as signing a new contract with a major cell phone carrier, buying a low-cost SIM, or renting a mobile Wi-Fi.
This page introduces some service providers as examples. Of course, you can use another service as well.
Mobile Service Providers for Non-Japanese Residents
Low-Cost Mobile Service Providers
Major Mobile Phone Carriers in Japan
You can find instructions on how to sign up for a cell phone in English language in the webpages below.
Travel SIM Card
Please be advised that those with stay period of less than 3 months will not be able to sign a contract with Japanese mobile service provider and get a local SIM Card.

For that reason, this group may consider getting a travel SIM card from providers such as below:
Support with Japanese Mobile Service Provider Contracts
Having a Japanese number could be a necessity if you stay in Sendai long-term.

Getting a Japanese SIM Card can be difficult if you are not familiar with the contract registration process.

The International Support Center offers support to international students, researchers and faculty members in getting a SIM card, choosing a suitable mobile plan and also getting Wi-Fi for their home.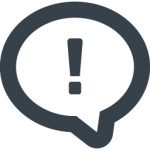 Please be advised that, as Residence Card is required to sign a contract with Japanese mobile service providers, this service is only available those who will be staying in Japan for more than 3 months.