Arriving in Sendai
We recommend traveling from Narita International Airport to Sendai by rail. It is also possible to travel by rail to Sendai from Haneda Airport. If you enter Japan through Sendai Airport, you will not be issued a Residence Card after undergoing the immigration procedures; it will be issued several days later. So, it is preferable to come to Sendai Airport via another airport where Residence Cards are issued immediately, such as Narita (Tokyo), Haneda (Tokyo), Chubu, Kansai, Chitose, Hiroshima, or Fukuoka.
Getting from Major Cities to Sendai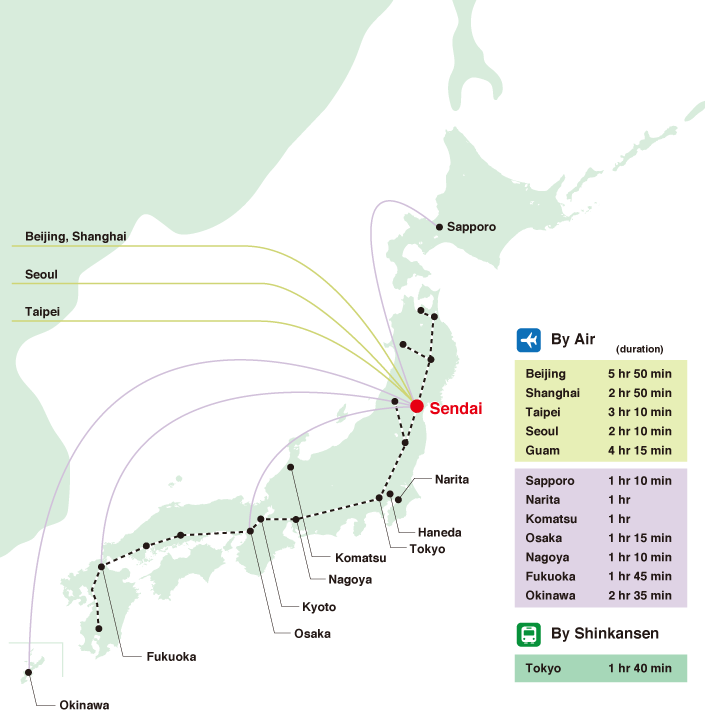 Coming to Sendai via Narita International Airport or Haneda Airport
You can fly into Narita International Airport or Haneda Airport (Tokyo International Airport) and travel the rest of the distance by train.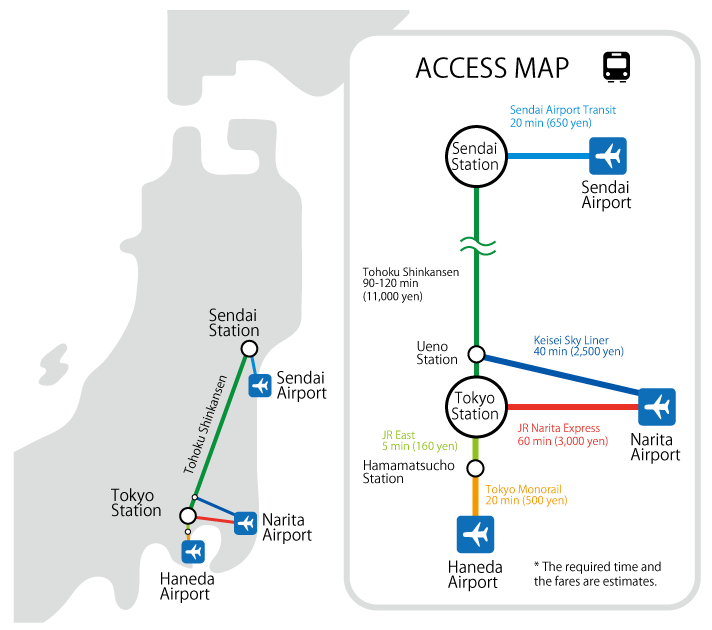 From Sendai International Airport to Sendai Station
From Sendai Airport, it takes approximately 25 minutes to reach Sendai Station by the Sendai Airport Transit train.
Transportation from Sendai Station
From Sendai Station to Campuses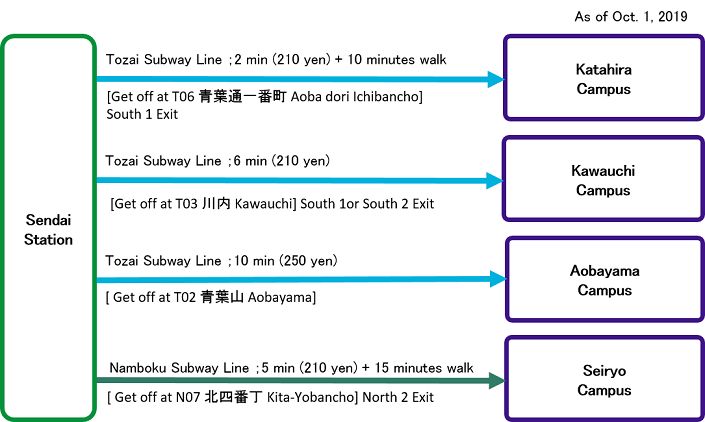 From Sendai Station to University dormitories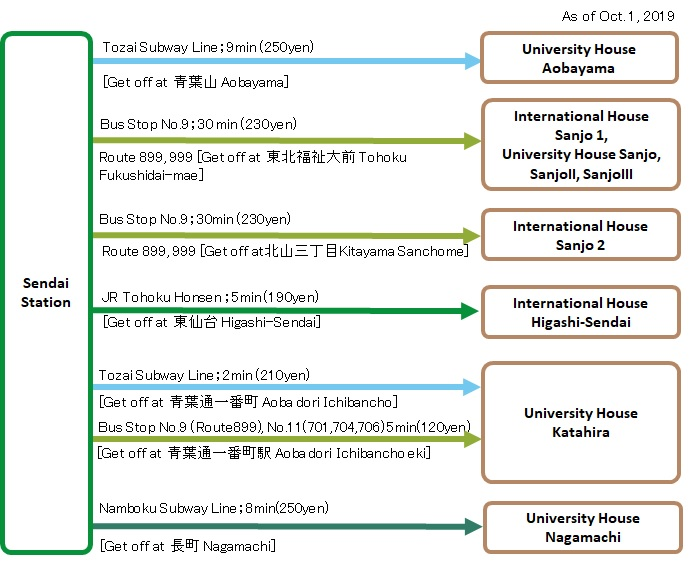 Bus Stop Information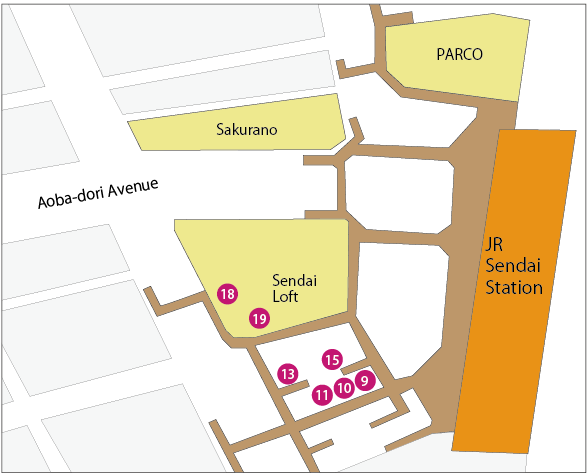 Related Links
Narita International Airport
Sendai Airport
East Japan Railway Co.
Sendai City Transportation Bureau
Campus Suttle Service